There is something truly spectacular about the essence of feeling like a local. Soaking up the history, yet exploring the ever-changing world around you. Boston's newest piece of culture-in-the-making lies at 12R Ericsson St, the Boston Harbor Distillery. This brand new business is located in a building with culture as rich as its spirits. The beautiful brick facade once was home to other local institutions, like the Putnam Nail Factory, the George Lawley & Sons Shipyard, and Seymour's Ice Cream. The Boston Harbor Distillery continues to honor the history of these past businesses with the names of their first three brands: the Putnam New England Rye Whiskey, the Lawley's New England Spirit, and the Seymour's Local Roast Coffee Liqueur.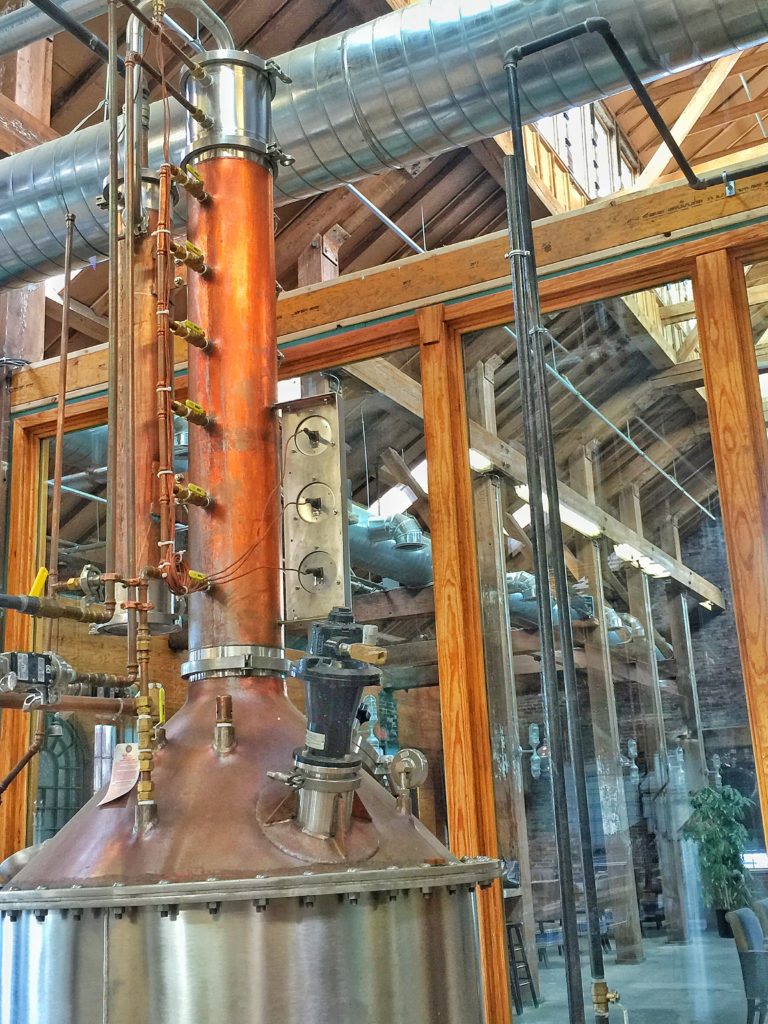 The brick exterior of the distillery provides a rustic feel, inviting visitors inside for a taste for more. After a tour of the space and a sampling of the spirits, it is impossible to not feel like a long time local of Boston, drinking in the culture surrounding you. Manning the stills were two young distillers who you meet by first name. In speaking with them, it is clear the passion they have for their craft. Upon entering the great room, you're instantly made to feel at home and greeted with warm smiles by the barkeep – a young transplant from Texas who makes a mean Old Fashion and other craft cocktails with spirits produced just a few feet away. Behind her, stacks of crystal drinkware sparkle on shelves fashioned from belts and reclaimed wood. The modern, yet cozy interior is filled with honey-colored wood and plush plaid fabrics, whisking you away from the hustle and bustle of the city.
In fact, the distillery itself is nestled in a part of Boston that is off the beaten path, but within earshot of the gentle hum of the highway. "The Port", as the owner of the distillery refers to it, has been a home to local craftsmen for hundreds of years, and with the addition of this latest venture, the neighborhood continues its legacy of homegrown goods. The Boston Harbor Distillery carries on the tradition of past commerce and culture, while redefining American spirits. You'll come for the drinks, and stay for the experience that truly captures the history and local spirit of Boston.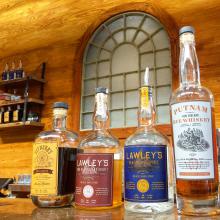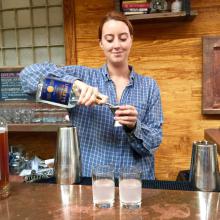 Tours are $10
Thursday & Friday 4-8
Saturday 12-8
12R Ericsson St
Boston, MA 02122
617.533.7001 (p)